About Me
and How I Became an
Indoor Gardener


Here's the story about my relationship with plants, houseplants, being an Indoor Gardener, and how I came to create this website.


My Recent Story

As you know, I'm an Indoor Gardener - at the moment, from necessity. I recently moved into a condo without outdoor planting space. The landscaping is beautiful in this development, but it's cared for by professionals. Though I've tried joining two committees, that's just a no-go.
Previously, I lived in Nashville, Tennessee, in a townhouse on the side of a beautiful hill with a view of a State Park. I had six small gardens out front - rose, sedum, bulbs, spring, cutting, and perennial specimen - and a container garden out on the back patio. I also had about 20 houseplants. When I moved, a really good friend piled me and those 20 plants (plus two gift plants from her) into her van and drove us all to our (the green guys and me) new home. They - the houseplants - lived with my folks for about four months, until my new place had dry paint and enough unpacked that I was able to find them amid the chaos.
It took a while, but they're all now happily ensconced in various rooms, with some new friends, enjoying the extra sunlight they get in these Southern climes.


Wedding Arrangements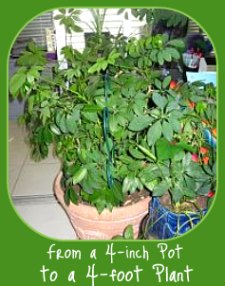 A couple of my houseplants are about 25 years old, grown from small plants that adorned the tables at my wedding. I didn't like the idea of only one guest or one couple taking home flowers that would die quickly, so I designed, with the help of a wonderful florist back in Brooklyn, New York, a living centerpiece for the reception tables.
One exotic blossoming stem (six different kinds around the room) sat in a tube of water. Arranged around it were six small houseplants at each table of 12. Each couple took home a live plant. My mother received calls for years from her friends saying how the marriage must be good because their plant was thriving.
Many of the plants survived longer than the marriage!


My Beginnings with Plants

My interest in plants began long before then.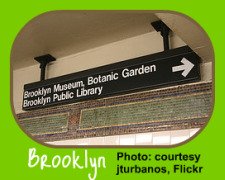 Mom tells the story of how, when I was still an infant, she'd walk me to the Brooklyn Botanic Gardens in one of those old carriages - the kind with the flip-top. She says I would lay quiet and happy, facing her until we reached the garden's gates. Then I would immediately pull myself up, turn myself around, and watch out the front of the carriage as we walked past plants and gardens galore!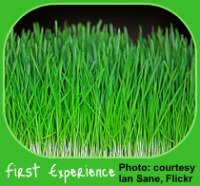 When I was four or five Mom (no green thumb there - Dad's the one who always took care of the few plants we had) planted a window box. With grass seed. One of my earliest memories is standing at the window passing my palm over the vibrantly colored grass and feeling the life flowing in it.
There weren't a lot of indoor plants in the house when I was growing up. An ivy on a tall stake is the one I remember most. I guess it was indestructible.
I remember the Botanic Garden from when I was a little older, too. Now it's even more beautiful, with relatively new greenhouses built almost 20 years ago.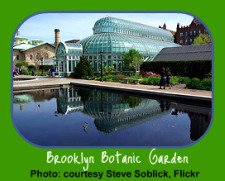 Once, about age 6 or 7, we walked through the old hothouse. I looked up and up - the banana tree's uppermost leaves pushed against the glass dome. I asked the guard, "It won't hurt itself, will it, if it breaks through the glass?"
A few years later I attended 4-H Camp, though we were suburbanites. My favorite activities were flower arranging and walks through the woods where we learned the names of the flowers and weeds, shrubs and trees we passed.
As soon as I had my own place after college, I started growing houseplants. And I've been an Indoor Gardener ever since.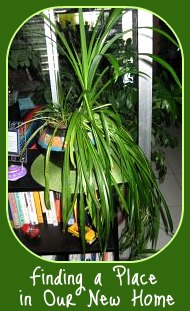 I've stuck to the foliage kinds of houseplants, mostly. I can grow pretty much any flower outdoors, and any leafy plant indoors, but the flowering indoor variety has so far eluded me. Maybe they'll fare better in my new environs. I'm trying ferns again, too, and a couple of succulents.
My plants are just over the shock of moving now. They've been re-potted, trimmed back, adorned with plant toys, and relocated until they feel happy.
It's true that some need more light or shade than others, but I think there's also a Feng Shui sort of thing to decorating with houseplants. If I listen carefully, they tell me where they want to live.




The Website's Story

I decided to start Indoor-Gardener.com after building another website for my coaching practice and loving it!
All the advice in website building was to choose something you
love
are passionate about
want to learn more about
would like to devote lots of hours to
and can make you some money
So, yes, this website is a business for me as well as a joy. Follow your Bliss!
Right now it's still new, but as it grows there will be more affiliates, advertisers, eBooks, and products available to the visitor. And yes, I do make some money from them (though purchasing and clicking from my site to theirs won't cost you an extra penny). You can read more about this on the Disclosure page.
I use Solo Build It! to build my business websites because SBI! works. I'm not a geek, don't know the fancy code usually required to make a website work. And I have little desire to learn it - I'm not good at foreign languages.
What I am good at is taking care of houseplants, sharing my passion with others, supporting other people to do what they enjoy, doing research, learning new things, and working from home. SBI! allows me to do all those.
And if I can do it -- so can you!
Read more about SBI by clicking on the link at the bottom of any page. I hope you have as much fun building your business as I'm having building mine!



Return to Indoor Gardener Home Page


Home | Contact Batya | About Batya | Sitemap
Disclosure Statement | Legal Disclaimer | Privacy Policy