How to Grow Your
Italian Herb Garden Indoors

As every Indoor Gardener knows, sun, water, and soil are the basics for all plants.
Italian cooking herbs are so wonderful that a song was written about them: Parsley Sage Rosemary and Thyme, sung by Simon & Garfunkel. Actually, the herbs are so enticing, they named the whole album that way!
Singing for your supper never sounded so good.
The notes of the aroma floating across the air are as sweet as the musical notes.
Fresh herbs are best when added at the very end of cooking, and always better than dried.
Unfortunately, not everyone has room for an elaborate herb garden outside the kitchen door. For those who have no outdoor herbs - don't worry. Most Italian cooking herbs can be grown indoors just as easily.
Here are the information you need to grow happy, healthy, tasty Italian herbs.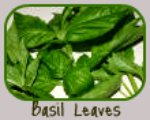 Basil - basilico

Easy
Full sun
Low watering
Start from seed
Pinch back (loses taste after flowering) below flower nodes
Wash lightly only
Tear rather than cut for best flavor
Add to food just before it's done cooking
Bay Leaves - lauro

Bay laurel trees can be grown like bonsai
Leaves can be cut and used year-round
Remove from food before serving
Cilantro - cilantro

Full sun
Keep soil well drained
Keep soil moist
Harvest seeds after both flowers and leaves turn brown
Use young leaves
Fennel - finocchio

Start from seed
Insure good drainage
Keep soil damp until germination (about 12 days)
Full sun
Prefers south window
Optional fluorescent grow lamps
Light watering - about 1x/2wks
Use young plants
Can divide and replant
Lightly toast seeds before using
Use the seeds after they're brown
Harvest leaves when plant reaches 6 inches
Garlic - aglio

Plant cloves pointy side up
Easy
Requires little attention
Dig out of soil when tops turn brown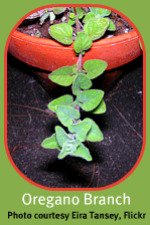 Marjoram - maggiorana

Related to oregano but lighter and sweeter
Grow and use as you would Oregano
Oregano - origano

Easy
Grow from cuttings or root divisions
Full sun
Cut immediately after budding and before flowering
Parsley - prezzemolo

Difficult due to seeds
Soak seeds 2 days before planting
Change seed soaking water daily
Refrigerate soaked seeds
Pour boiling water over the soil plug
Use only well drained pots
Also, use large pots
Full sun, partial shade tolerated
Rosemary - rosemarino

Full sun
Don't overwater
Keep well drained
Long-lasting
Separate leaves from stalk to use
Harvest the leaves whenever you like
Flowers are also edible
Sage - salvia

Partial sun
Prefers Western exposure 6 hrs/day
Avoid drafts
Don't overwater
Plant seedlings or cuttings rather than seed
Rinse plant in sink or shower monthly
Use new shoots
When potting, add layer of stones at bottom
Cut back often to encourage more new shoots
Harvest after flowering occurs
Grows to about 1 ft
Don't harvest more than 1/2 the plant each year
Plants last about 3 years
Thyme - timo

Don't overwater
Needs sun
Use small containers
Pinch back leaves
---
Click here to read our Disclosure Statement.

If you don't already have your herbs growing,
here's a great way to get them started.
The Grow Your Own Italian Herb Garden Kit
comes ready with chives, basil, and oregano.
There's also planters, instructions, and
even recipes included. Mangia!
---
And if you've been cooking with clippings from the plants, we'd love to try your recipes. Click here to share your recipes using fresh herbs.
Back to Top of Page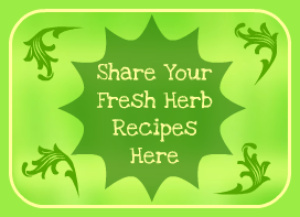 Go to Indoor Organic Herb Garden

Return from Grow Your Italian Herb Garden Indoors
to Indoor Gardener Home Page