Indoor Italian Herb Garden

What Indoor Gardener can resist planting an Italian Herb Garden on a sunny windowsill?
Even if all you cook is a pot of spaghetti and open a jar for the sauce, adding some fresh cuttings from your herb collection transforms a simple meal into a gourmet feast.
When you think of Italy, what comes to mind is food! food! food!
Tomato sauces thick with the aroma of oregano; pasta blanketed in creamy basil pesto; sausages peppered with fennel seeds; and garlic everywhere!
There is no such thing as Italian food without the spices that make it so irresistibly tasty.
The most common inhabitants of an indoor Italian herb garden are: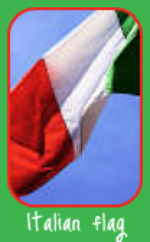 Oregano - Use for: pizza, tomato sauces, vinaigrette dressings, common table spice like salt or pepper


Basil - Use for: pesto, salads, capreze, tomato sauce


Parsley - Use for: pasta, sauces, soups, meats


Thyme - Use for: meat, vegetables, soup, stews, risottos


Rosemary - Use for: roasted and grilled meat and potatoes, polenta, pork, lamb, rabbit, pasta sauce, focaccio


In addition, you can easily grow: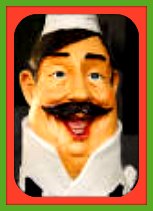 Fennel - Use for: sausages, meatballs, bulb also cooked


Bay Tree - Use for: sauces, meats (remove before serving)


Garlic - Use for: just about everything Italian


Cilantro - Use for: lighter taste than fennel: meatballs, salads, marinades. Known as the love-it-or-loathe-it herb


Marjoram - Use for: savory pies, pasta sauces, seafood, pork, stuffing, sausage, salad dressings


Sage - Use for: sautees; game dishes; risottos; cannelloni stew; pasta sauce; saltimbocca; stuffings for fowl, pork, veal or lamb; sage butter for gnocchi


With all these, you'll have a kitchen any full-blooded Italian chef would boil gnocchi for.
All the Italian spices are, of course, native to the Mediterranean area, which is full of sun and heat. You'll want to give them plenty of both to make them feel at home in your home.
---
Click here to read our Disclosure Statement.
Click the image to ORDER and get more information
If you don't already have your herbs growing,
here's a great way to get them started.
The
Grow Your Own Italian Herb Garden Kit
comes ready with chives, basil, and oregano,
and with planters, instructions and even recipes.
Mangia!
---
If you don't have a kitchen with room for growing herbs, check out Kitchen Island Ideas. See how easy it can be to build your own kitchen island and make room for your fresh herbs.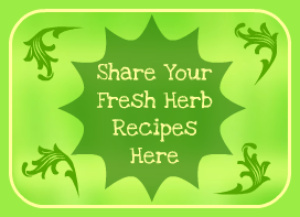 Also be sure your containers drain well. You can add a layer of small stones to the bottom of pots before planting seeds or cuttings.
Click here for more information
about the special needs and proper maintenance
of your herbs on the page about
Growing Your Italian Herbs.
So trim the oregano, al dente some pasta, turn up your favorite recording of the late Pavarotti, and --- Mangia!!
Once your Indoor Herb Garden grows,
remember to share your
photos of herbs with us!
Return from Indoor Italian Herb Garden
to Indoor Gardener Home Page