Garden Calendar - Summer
For the Indoor Gardener

The Indoor Garden Calendar for summer offers information, how-to, and actions to help an Indoor Gardener maintain healthy, happy houseplants June through August.
The heat of summer is on, with picnics, lots of water, beaches, and outdoor fun to fill your days.
Luckily, there isn't a lot to do to maintain your houseplants, just water, mist, fertilize, and de-bug. Find some time in your busy summer days to take care of your green friends.
If you're traveling, be sure to stop off at historic homes with conservatories and indoor gardens as well as at botanic gardens. They're educational, inspirational, relaxing, and fun.
Remember that each month starts about 10 days back in the month before, and that the calendar is based on the Northern Hemisphere and at least some seasonal climate change in your area.






During June, the weather changes from soft sweetness of spring to the sultry heat of summer. The Indoor Garden Calendar reflects the fewer needs of houseplants during this season.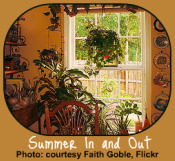 Increase watering and misting foliage and flowering houseplants.


Monitor for bugs on all plants.


If you have an outdoor shaded space available, you can move houseplants outside.


Move any houseplants left indoors out of the hottest rooms.


Because they have the natural energy of summer to use, houseplants need only half the fertilizer they usually get.

Sunshine and beaches, picnics and camping - July is, luckily, a
minimum-care month
for indoor plants.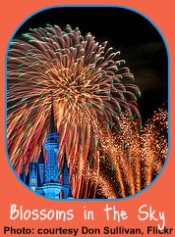 Keep up your regularly scheduled houseplant maintenance.


Continue:




checking for bugs on houseplants, especially for those summering outdoors
increased watering and misting
fertilizing at about the strength you usually use



Your holiday (remember back then?) poinsettias need to be cut back now; you can root the cuttings.

The
hottest days
of summer are in August. Be especially careful that your houseplants have enough moving air around them and increase your general attention to their needs.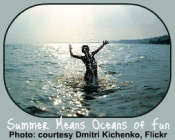 Be sure you mist and water houseplants regularly.


Continue fertilizing at half strength.


Also, continue to watch for bugs on all your plants.


Take a bulb catalog out to the pool with you and make some choices for early spring bulbs outside as well as those you'll force for the winter holidays. Place your order late in August or early in September.


It's a great month for potting up, just before the growing cycle slows down for fall and winter.


For those houseplants staying in their pots, replace the top layer of dirt with fresh, nutrient rich soil.
Back to Top of Page
---

For a look at what your houseplants need next,
check out the Fall Garden Calendar
for September though November care.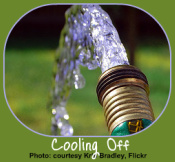 Go from Summer Calendar to Indoor Garden Calendar


Go to Indoor Gardener Home Page